Da Nang brand tablets are produced by Trung Nam Electronics Manufacturing Services (EMS).
On February 7, Trung Nam Electronics Manufacturing Services Joint Stock Company (Trung Nam EMS of Trung Nam Group) in Da Nang Hi-Tech Park shipped 2,400 tablets. This is the first shipment of 100,000 tablets manufactured for the program "Waves and computers for children" launched by the Ministry of Information and Communications.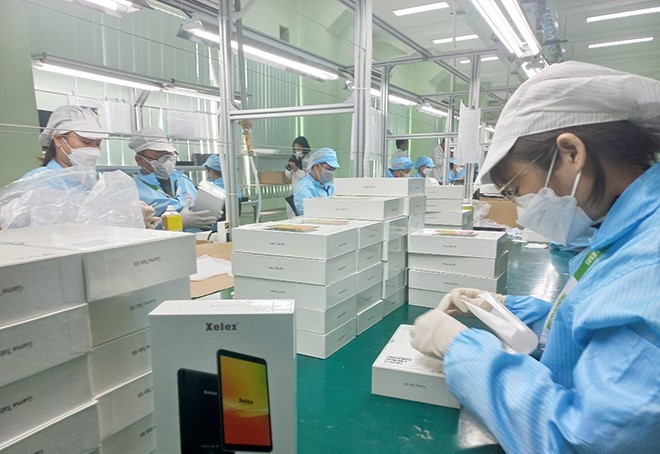 The tablet product is manufactured in Da Nang City by Trung Nam Electronics Manufacturing Services Joint Stock Company (Trung Nam EMS under Trung Nam Group). Photo: Trieu Tung
Brand tablet "Gama Xelex X8" manufactured by Trung Nam EMS to serve the needs of online learning in the low-cost segment with basic configuration; 8-inch screen, 1.3 GHz quad-core CPU, 3GB Ram and 32GB internal memory, 4G LTE support, operating on Android 10 operating system platform.
Many products are used by partners in the fields of healthcare, electricity, etc. The electronic circuit board implemented by Trung Nam EMS reaches a localization rate of over 60%.
Currently, Trung Nam EMS only produces boards and Gama Xelex X8 tablets on modern equipment lines, automating with 1 SMT line, but making 1,000 products per day despite only using 136 engineers and technical workers. victory, victory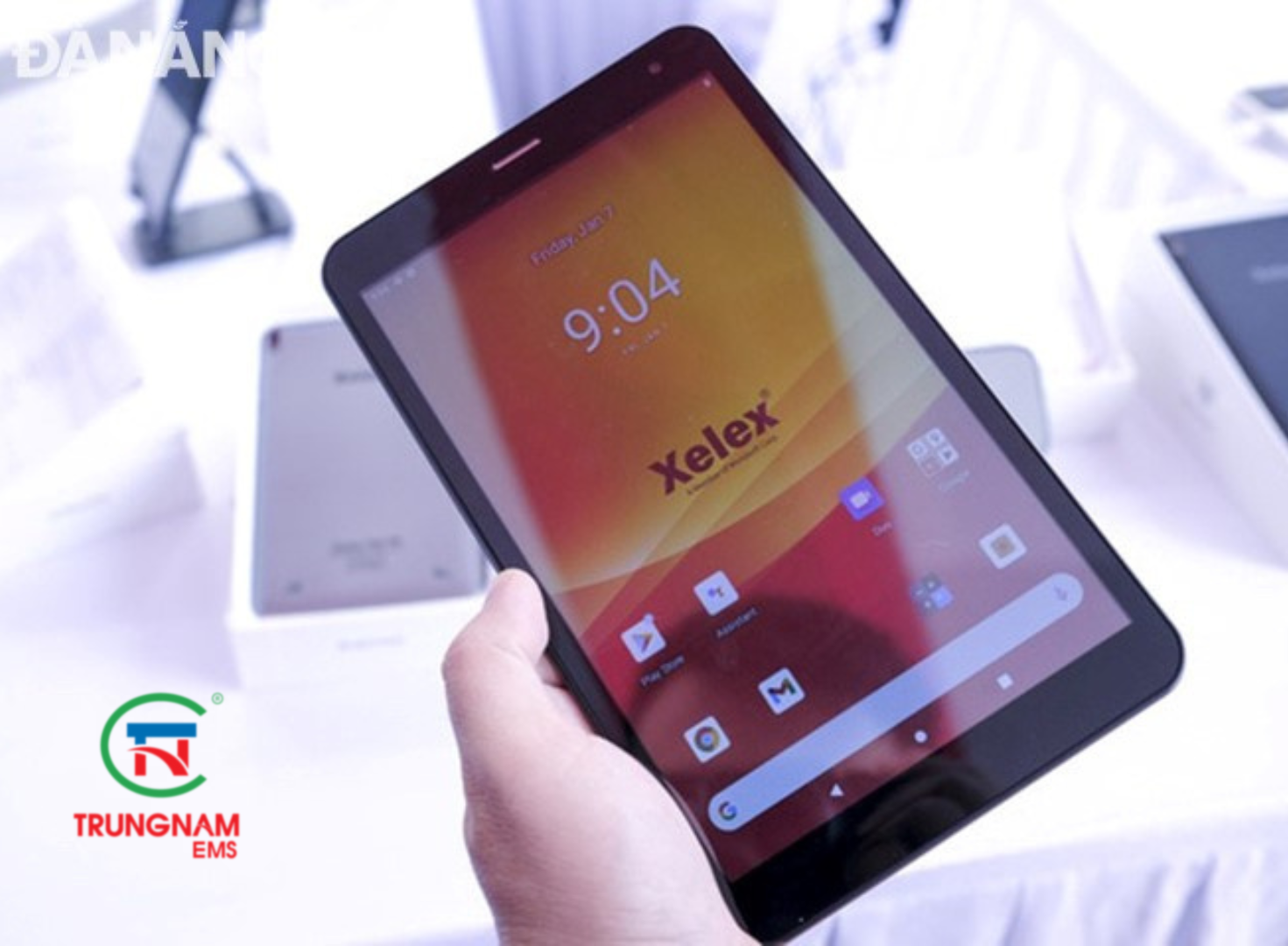 Tablet products are manufactured in Da Nang (Made in Danang). Photo: Trieu Tung
As planned, in 2022, Trung Nam Group will transfer its electronics production line from Hi-Tech Park to Da Nang Information Technology Park in association with putting into operation two machines in subdivision A2 with 20 SMT lines, creating jobs for 1,000–2,000 workers.
This information technology product marks the achievement of research activities in the field of science and technology in Da Nang City.
Original source: Cận cảnh chế tạo và sản xuất máy tính bảng thương hiệu Đà Nẵng – Đà Nẵng Online (baodanang.vn).