On 24/05/2022, the Delegation of the Central Economic Commission led by Mr. Assoc.Prof.Dr. Nguyen Hong Son – Deputy Head of the Central Economic Commission and the Delegation visited the SMT factory of Trung Nam EMS Joint Stock Company to survey and serve the summary of Resolution No. 39-NG/TW of the Politburo (Session IX).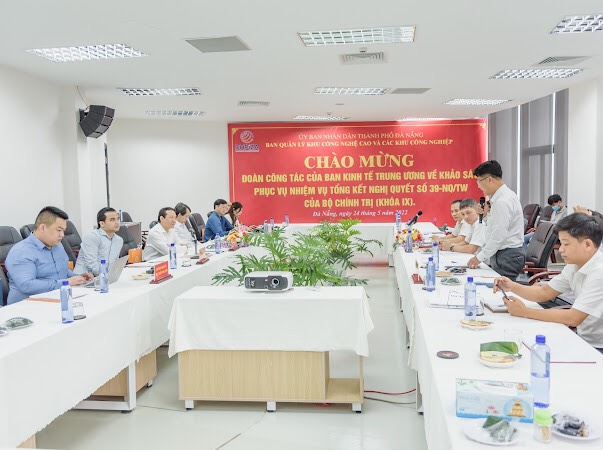 The project of Trung Nam EMS marks the first opening of the city. Da Nang in the field of high-tech information technology. With SMT (Surface Mount Technology), Da Nang sets foot on the circuit board technology race in the field of electronics. SMT is an electronics industry where board technology, also known as surface bonding, is the primary technology used to assemble boards in electronics manufacturing. The use of SMT technology brings about a highly automated production process, improving operational productivity as well as creating positive flexibility in the process of changing electronic product details.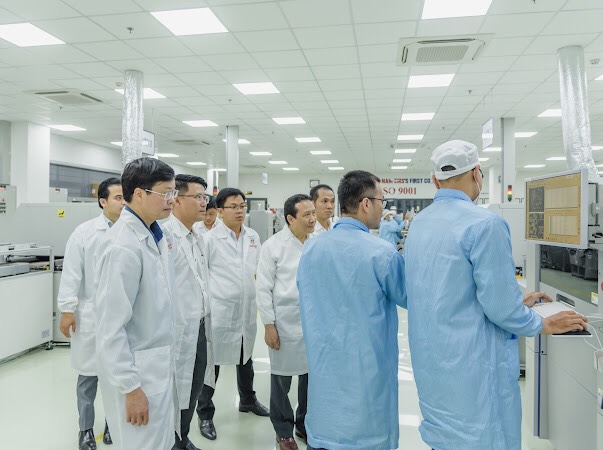 The project has a factory size of 2,000m2 with an initial investment of more than 7 million USD. Currently, the factory has a total of 136 employees, in which many of you graduated from Danang University of Science and Technology and returned from abroad to study… Expected, in the near future, to serve the opening of the factory. To expand production as well as meet the demand for large orders, the company will recruit 500 new employees.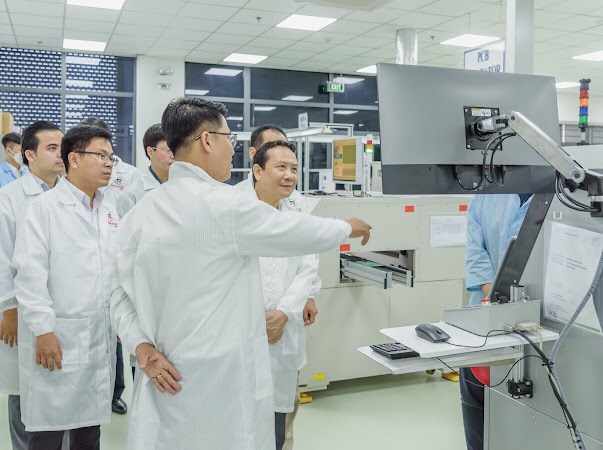 Previously, on February 7, Trung Nam EMS Joint Stock Company shipped the first batch of computers in 2022 under the program "Waves and computers for children". Accordingly, this is the first shipment of 100,000 tablets manufactured by Trung Nam EMS under the program "Waves and computers for children" launched by the Ministry of Information and Communications to support students, especially students in epidemic areas. COVID-19 facilitates effective online learning. This event creates an important milestone in the cooperation process with Xelex partner on the production roadmap of products bearing the "Make in Vietnam" mark.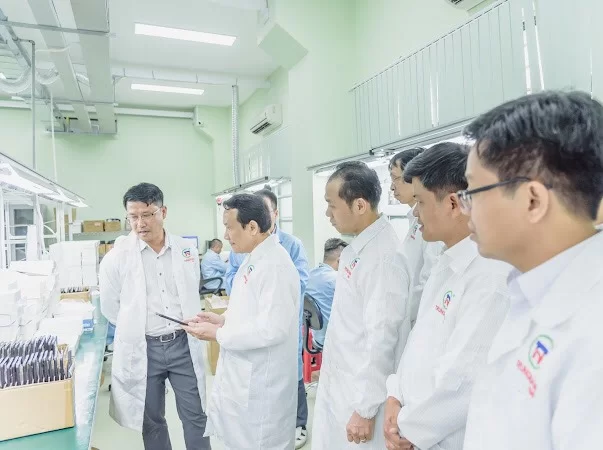 Here, the delegation of the Central Economic Commission highly appreciated the project of Trung Nam EMS. The delegation also kindly asked about the life of the company's workers, encouraged the employees and the Board of Directors to try to overcome difficulties during the epidemic. Efforts to prevent epidemics are associated with boosting production and business, contributing to the overall development of Da Nang City.