The application includes an app version for smartphones (Digital Journey app) to serve people, and emergency drivers, and a web version for the operation and management of the City Emergency Center. Da Nang and Department of Health.
The application helps people and tourists call an ambulance (send GPS coordinates for the ambulance to determine the correct location), track the ambulance's journey in real-time, and the remaining distance of the ambulance. vehicle… to take the initiative in an emergency. The application also allows people to comment and give feedback on the operation of ambulances and emergency crews. Besides, people can locate the nearest hospitals and medical stations on the application map.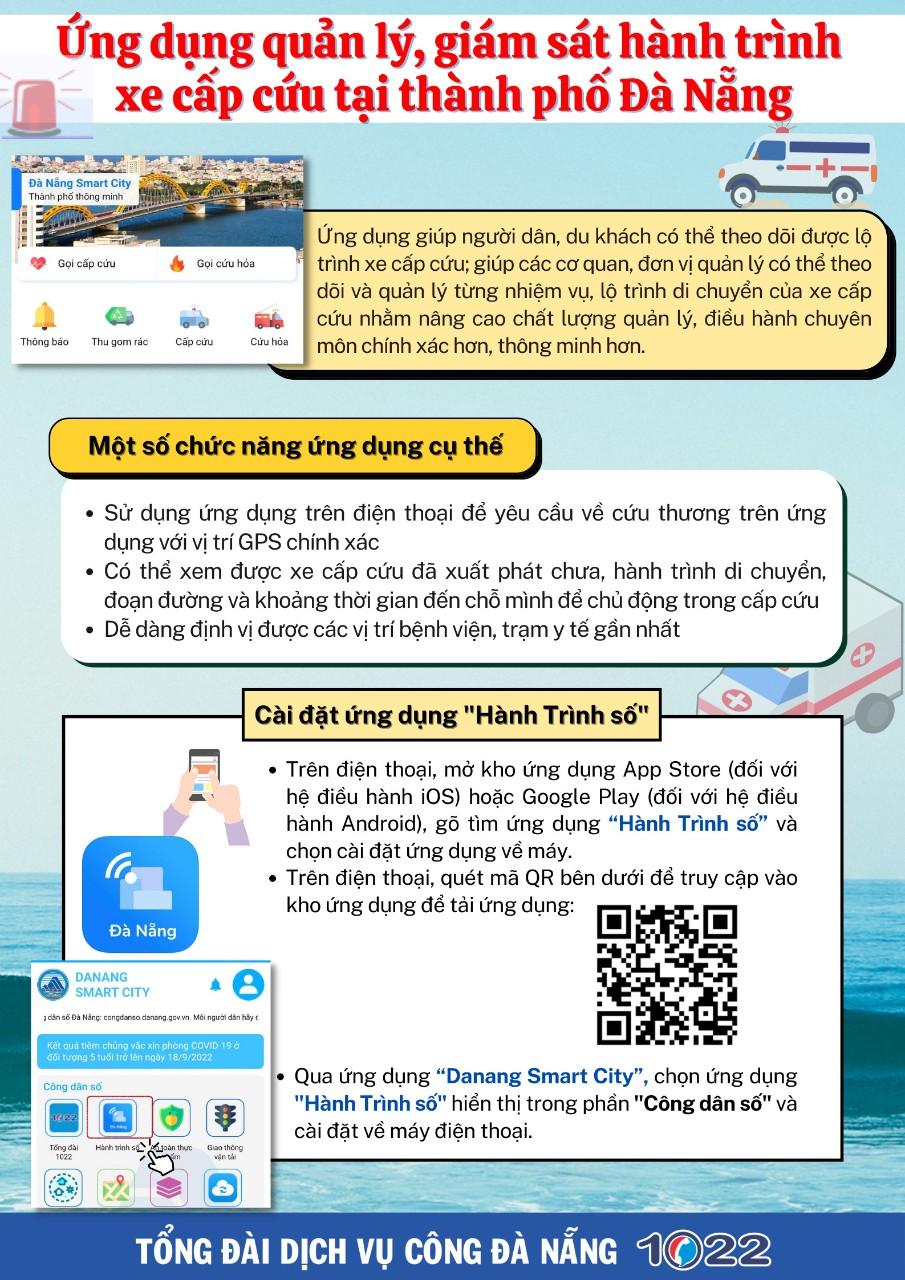 If people do not use smartphones, after calling an ambulance with a regular phone, they will receive an SMS message containing a link to open a map to track the location and movement of the ambulance.
For the City Emergency Center. Da Nang and medical agencies, the application helps agencies to track and manage each task and route of emergency vehicles to improve the quality of professional management and administration more accurately, through smarter. Specifically, the application helps the Emergency Center to coordinate the nearest ambulance to pick up the patient and monitor the entire vehicle journey.
The application also helps medical staff manage patient records of each emergency request, thereby proactively providing appropriate emergency information and plans when the patient calls for an emergency next time. The application also allows emergency drivers to receive tasks, report departures, and report arrivals to emergency locations… on their phones for convenience in operating, statistics and management, and human resource arrangement. The evaluation function of the application helps health agencies to record comments and feedback from people, to improve service quality.
Up to now, after more than 1 month of pilot implementation, 2,454 emergency vehicles have been operated and managed on the system. Trung Nam Company (the tablet manufacturing unit under the program "Waves and computers for you") has also sponsored tablets to be installed on each ambulance for effective use of the application, shortening the time required. emergency.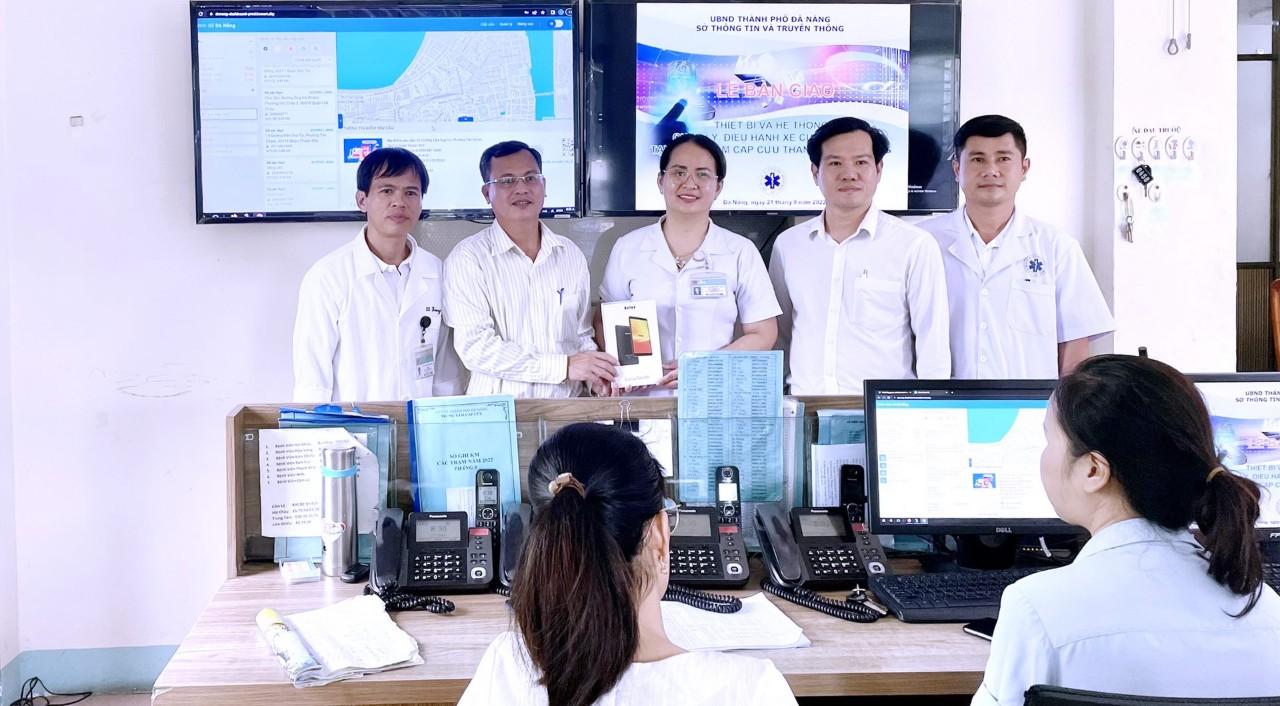 In the coming time, the Department of Information and Communications will continue to research and deploy advanced features for the application, for example, video surveillance system and remote examination on ambulances, a smart emergency switchboard system, integration of a local patient database, making it easy for doctors to look up medical history; the fastest and most accurate navigation system… to improve operational efficiency.
At the same time, the Department of Information and Communications will also coordinate with the Fire Prevention and Fighting Police 114 and Da Nang Urban Environment Joint Stock Company to put the fire truck and garbage truck monitoring module into operation.
Residents and visitors can download and use the Digital Journey App from the App Store or CH Play or scan the QR code below.