1.Da Nang – the most worth-living city in Vietnam
  Nobody knows since when it was that Danang, the 5rd largest city of Vietnam, has unwittingly become the most worth-living city in Vietnam in the heart of Vietnamese people. To be honest, a certain thing is that Danang is considered one of the top livable cities in the world, and of course, in Vietnam too by many famous tourism magazines.
  The Da Nang Hi-Tech Park (DHTP) is the only facility of its kind in the Central Highlands and one of three national advanced hi-tech parks. Its infrastructure has been finished in three stages, and it aims to contribute at least 10% to the local gross regional product (GRDP) between 2025 and 2030. To entice international investors, Da Nang has also developed urban infrastructure amenities in three other industrial parks.
    2.TRUNG NAM EMS – QUALITY ELECTRONIC MANUFACTURING SERVICES COMPANY IN VIET NAM
Trung Nam Electronics Manufacturing Services (EMS) is  a member of the Trung Nam Group which was established in 2004 with more than 2000 employees and has participated in many sectors that include electronic services.
"Quality first, on-time delivery, excellent customer service, and cost-competitive" are commitments that clients can find at Trung Nam EMS to get the business done in a simple and guaranteed way. As we understand the importance of meeting the exacting PCBA standard requirements of customers, Trung Nam EMS offers low-volume at low cost thus can help the client save time in reaching the over view of the production and quickly evaluate your business for first debut. We desire to accompany you with your business in the sustainable, long-term and coherence partnership.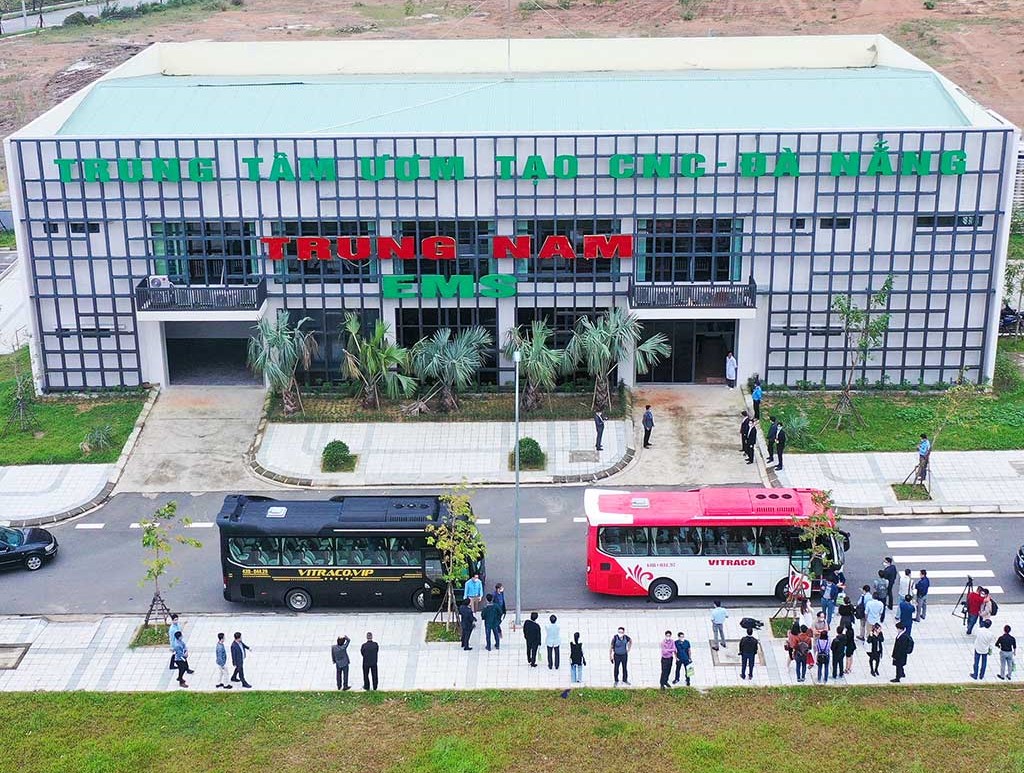 3.Certified Quality Standards
  Understanding the importance of generating aspect and functionality's PCBA, Trung Nam EMS constantly remembers to put quality on top to provide outstanding electronic service for several satisfied clients. That is the purpose why every line of our PCB Assembly goes with the strictest quality-oriented rules.  ISO 13485:2016, ISO 9001:2015, ISO 14001:2015, and IATF 16949:2016 are our certificates that have been approved by reputable organizations for Quality Management Systems of PCBA. Not only in our manufacturing but also the electronic components, Trung Nam EMS always guarantees that everything before being put on the bare board has gone through a full check-up even if it is bought from our experienced purchasing team or provided straight from customers.
4.TRUNG NAM EMS ASSEMBLY – MANUFACTURING ABILITY
Trung Nam EMS has many inline and outline machines that correspond to PCB Assembly steps. The same as several PCBA companies, our manufacturing machines have included Printers, SPI, Mounter, Reflow, and AOI and have been set up in 3 SMT Lines. For outline appliances, we have Router, Wave, Selective Wave, Stencil Cleaner, PCBA Cleaner, DI Water Machine, BGA Rework, X-Ray, Flying Probe Test, and ICT Tester. All this implementation under the tracking of 150 employees and 16 well-qualified engineers helps to produce the PCBA with high accuracy, high speed, and massive amounts. Trung Nam EMS also has been supported by USA R&D in providing solutions. Furthermore, we have 2 assembly lines and about 100 workers with a working capacity reaching nearly 3000 tablets/day. For your information, our next year's factory will have 4 SMT Lines to put into PCBA production so we can timely service for various orders.
Contact Us to Learn More About Our High-Quality PCB Solutions
Please contact us for more information on our quality control systems and how they will help your PCB project succeed. Please contact our experts to discuss your unique PCB needs. We will respond within one business day.
Click below buttons to get online PCB price if you are ready for quick quote :